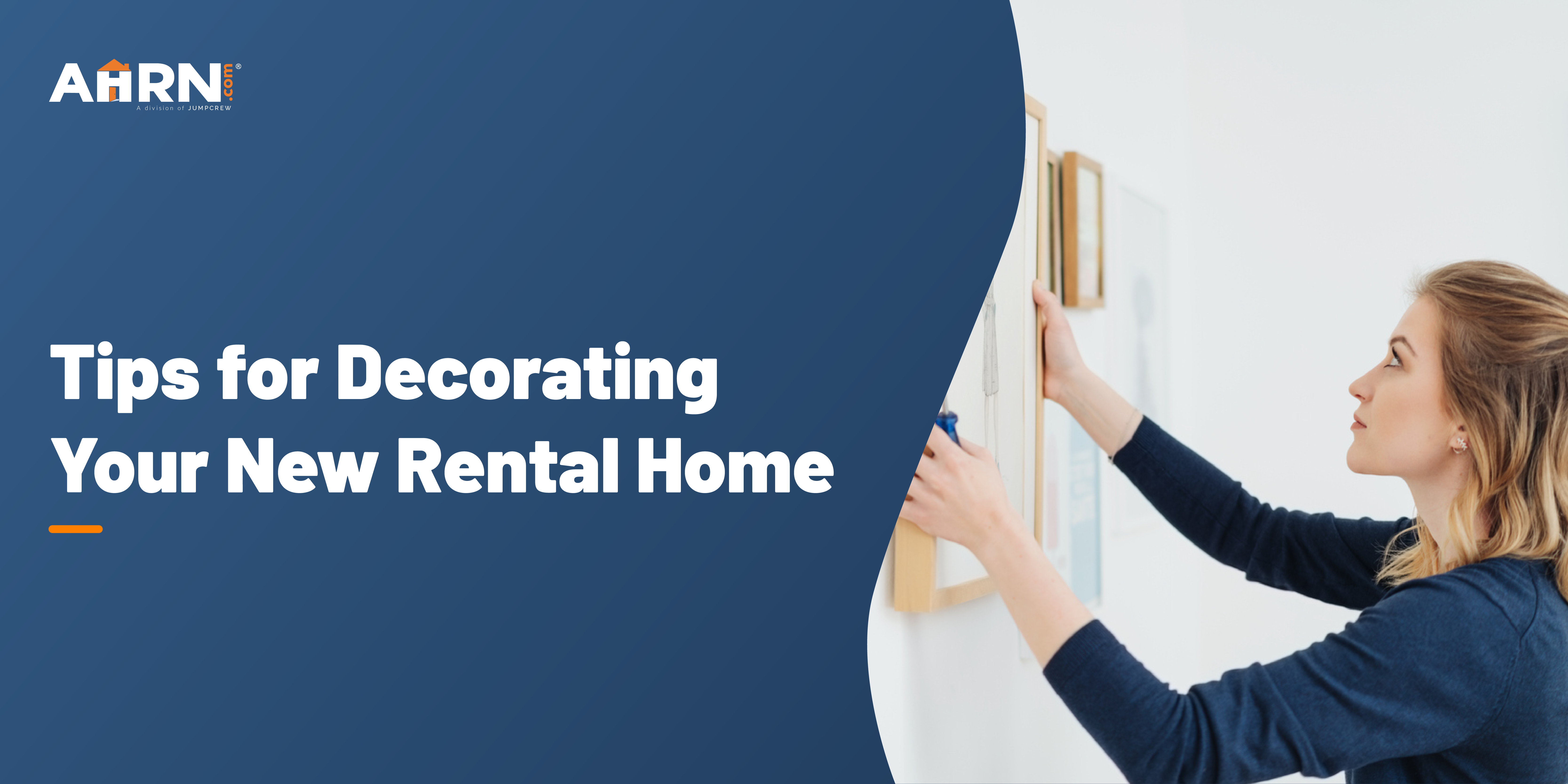 You've found your new rental home, now it's time to add the personal touches to make it your home.  There are many ways you can personalize the look and feel of your new home while staying within your budget and the limits of your lease.  Here are some ideas for adding that personal touch to your new home.
Walls:
There are a number of ways to freshen walls, including a fresh coat of paint, removeable wallpaper, and/or vinyl wall decals.  The wall surface (smooth vs. textured) will determine which options will work best.  Go to your neighborhood home improvement store for both ideas and advice.  It may be a good idea to check with the landlord/property manager before you move forward with a painting project.
Floors:
Define a space, or change the tone by adding dimension to the floor with an area rug.  The rug can be used to cover the majority of the room or used as an accent.  If you want to cover the entire floor, look at carpet remnants that will fit the room.  Area rugs can also help protect carpet in high traffic areas, possibly saving you money when it's time to move.
Windows:
If the standard vinyl blinds aren't for you, add new window coverings.  These could range from simple accent drapes surrounding the blinds to complete new drapery coverings.  Consider using Command Hooks to hold drapery rods and avoid drilling holes.
Wall Decor:
Once you have chosen a theme for your room, use wall coverings to expand the theme.  Use mirrors to make small rooms larger or inexpensive canvas art to add accent.  Include personal pictures in new frames that match the theme.
Lighting:
Use lighting to give the room the right mood.  First, review your options; Is there a ceiling fixture? Are outlets available, etc?  Once you know what your options are, you can use lighting to create the right look and feel within a room.  Even simply changing light bulbs to a warm light can have a noticeable impact.