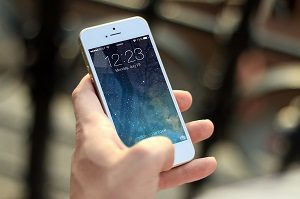 Creating an inventory of your higher value household items prior to a PCS move is highly recommended as a means of protecting you valuables.  In the event of damages, a video inventory will help make the damage claims process move faster.  While there are a number of ways to inventory household items prior to a PCS move, using your phone to record a video inventory is an easy and effective way to supplement your inventory list, especially with high value items.
Here are some quick tips for making your video inventory.
Schedule Time. You may want to schedule a block of time to complete your video inventory. To prepare for your video make a list of all the items you want to include, record serial/model numbers on this list so you can use this information in your video narrative.
Get the details. Take the time to accurately record each item. Be sure to capture images of the entire item, not just the front. As you are recording it's a good idea to record as if you will need the video to prove damages.  Can you prove the crack was not present prior to the move?  Be as detailed as possible in regards to make/model, price, etc.  Be sure to include any bar codes and/or serial numbers on the items for easy identification.
Power On. When you inventory electronic items turn the power on to show they are in working order.
Sound On. Be sure to add sound to your video, to record both the item sound (i.e., TV, computer, etc.) and any narrative to describe the item. The narrative can help support any other documentation for that item.
Backup Your Video. Save a backup copy of your video just in case something happens to your phone.
Hopefully your next PCS move occurs without any damages, but it's better to be prepared just in case there are damaged or lost items.