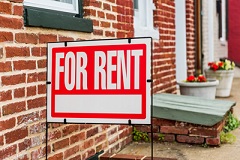 A properly detailed lease contract is intended to protect both the property owner and tenant, clearly explaining all rights and responsibilities of the tenant and landlord. There are fundamental terms that every rental agreement should have included.  Here are some of the most important items to check for when reviewing your lease or rental agreement:
Limits on Occupancy
The agreement explicitly states that each property is the residence of the tenants listed/signed on the lease only. This allows the landlord to screen, approve and limit the number of occupants you have in your property. It also means they can evict you if anyone not included in the lease moves in without permission.
Term of the Tenancy
The actual term or length of the agreement is very important. Every document should state whether it is a periodic tenancy or a fixed-term lease. The type of lease you sign can range from month to month to a full year or more, depending on what your landlord allows and the amount of time you both agree upon.
Deposits and Fees
All monetary amounts should be stated in the lease including the amount of the monthly rent, security deposit and so on. To avoid confusion on such deposits, it's best to outline:
Preferred payment methods
If there are late fees
Charges if checks bounce
Repairs and Maintenance
A clearly defined set of your responsibilities as a tenant should be outlined. For instance, you would have to:
Keep the rental premises clean
Pay for any damage caused by abuse or neglect
Alert the landlord of any defective or dangerous conditions in the property
Tenants' Rights
All tenants are covered under the Tenant Bill of Rights. Each bill varies by state, but all protect the you from certain factors when it comes to renting. Such factors that are covered are:
Anti-Discrimination laws
The Right to a habitable home
Tenant's right to privacy
Being aware of your rights and requirements prior to signing a lease will make your rental experience a good one and will lay the groundwork for a good relationship with your new landlord.