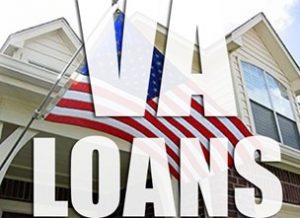 The VA loan program is not only an important benefit of military service, but it provides available and cost-effective loans to military members. Knowing how these loans work is the first step to living in your dream home.  Here's how to get started!
No Down Payment
It is very difficult to buy a house these days without putting down money.  This is where VA loans are extremely helpful.  These loans are guaranteed financing to those who are qualified to purchase a home.  Thousands of military home buyers have been fortunate enough to live in their dream home because of these loans.
Relaxed Credit Standards
One of the most stressful parts of being approved for a loan is checking your credit score.  Luckily, borrowers of the VA do not need perfect credit.  Most VA lenders require a minimum score of 620, which almost anyone can achieve.  The relaxed credit standards of VA loans put more military members in a home.
No Private Mortgage Insurance (PMI)
The VA loan program does not make military members buy private mortgage insurance.  This benefits you and your wallet. A portion of each VA loan is backed by the government, making PMI irrelevant. Private mortgage insurance fees generally range from 0.5 to 1 percent of the total loan amount.  The PMI cost for VA loan borrowers? Zero.
Competitive interest rates
The interest rates for VA home loans are generally lower than traditional mortgage companies. In fact, this is one of the major selling points and the main reason why so many people are sold on them.  It is good to know that VA loan rates are competitive with other programs.  They also often fall below typical rates making them an even better option.
No prepayment penalty
A great advantage of a VA home loan is that there are zero fees for paying off the loan early. Because of this, you can easily pay a little extra toward your VA loan each month without the threat of acquiring a large penalty when you do pay it off.
VA home loans can be a great deal and offer advantages to people who qualify to receive them.  For borrowers with low credit there's no other mortgage loan that offers these affordable options.  Weight your options carefully but be sure to give a lot of consideration to VA home loans.
For more information on VA loans click HERE.