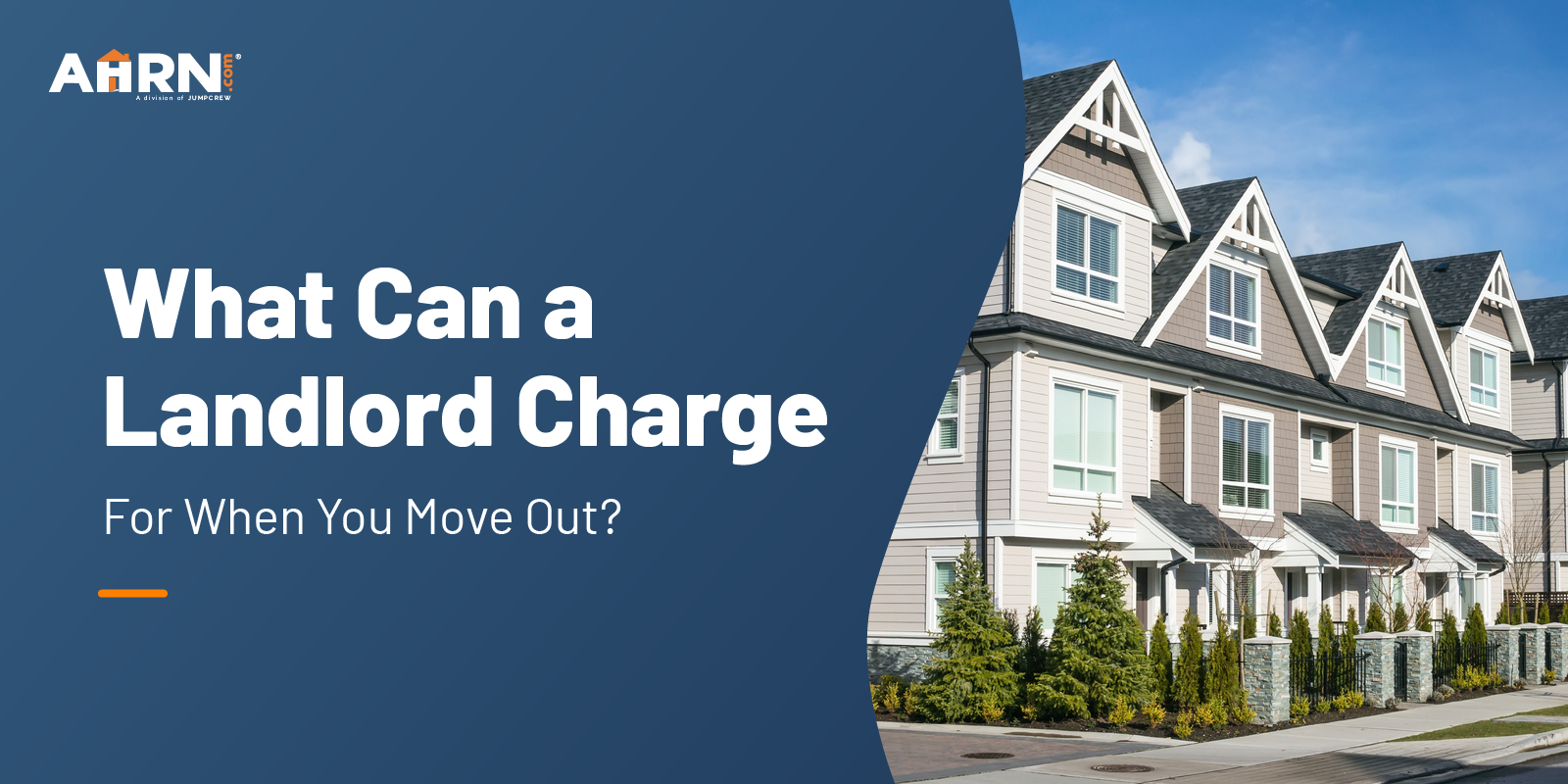 Introduction
Members of our U.S. armed forces must be ready to deploy at any time, depending on our nation's defense and personnel needs. So when they hear, "Time to move out!" for their next mission, it can often mean move-out time for the service member living in an off-installation apartment.
Service members have some special rights but also responsibilities when it comes time to leave a rental property. Landlords too have rules to follow but also want to protect their properties and investment. It's good for both renters and landlords to know how to handle a notice to vacate, the move-out process, the return of a security deposit and more.
Even if a Permanent Change of Station order isn't on your radar this minute, with military life there's a more-than-good possibility you'll have to handle one at some point. Soon you'll wonder, "How does someone break a lease in the best way possible?" or "What can a landlord charge for when you move out?" Taking a moment now to learn the ins and (move)outs of military protections will make for an easier departure for all later.

Moving Out and the Landlord Tenant Law
Because members of our armed forces are assigned to locations based on Department of Defense needs, they aren't totally in control of when and where they live. The Servicemembers Civil Relief Act (SCRA), a federal law enacted in 2003, helps protect them whenever they move while they protect our citizens, borders and national interests.
The act provides protections for service members in the event that their military obligations affect their ability to meet certain financial obligations. The protections reach far beyond rental housing contracts, but real-world application of the law, for example, would apply to service members who have a lease for an apartment or a vehicle, maintain storage units or may be party to civil proceedings.
Who Is Covered Under SCRA?
An individual is covered by the SCRA beginning on the date the person enters active-duty service and ending between 30 and 90 days after the date of discharge from active duty. It applies to:
Full-time active-duty members of the Army, Navy, Air Force, Marine Corps and Coast Guard.
Reservists on federal active duty.
Members of the National Guard on federal orders for a period of more than 30 days.
Commissioned officers of the Public Health Service or the National Oceanic and Atmospheric Administration.
Now that we've established who is covered by the SCRA, it's time to look at the move-out process for those protected tenants and their landlords.

30 Day Notice to Landlord
To get out of a housing lease without penalty, there are steps a service member must follow under the relief act. Providing a 30-day notice to the landlord is the main element that will enable the military member to depart without additional fees for breaking their lease.
To meet the SCRA's generally accepted standards, a service member should provide a landlord with:
Written notice of ending the lease due to military relocation.
A copy of the official military relocation orders.
A rent payment for the month they give notice.
A rent payment for the following month.
Under the federal SCRA, a service member's obligation for an apartment's rent includes 30 days from the day the next rent check is typically due. This is an important factor for determining how much remaining rent must be paid.
For example, if your rent is due on the first of each month and you give notice on April 30, then your rent obligation ends on May 31. However, if you give notice on May 4, then your last 30 days of rent obligation begins on June 1 and ends June 30.
At that point, the landlord usually has about 30 days to return any prepaid rent and security deposits, except to cover unpaid rent or the repair of any damages the tenant is liable for under the lease.
Once a servicemember provides their notice, a landlord also has the option to seek renters for the property after the service member is scheduled to vacate. Don't depend on being able to push your move-out date back. A new, contracted tenant would have rights to move into the property.
Important Reminder: The timetable for the ability to leave without penalty can only start after the servicemember gives written notice and provides copies of their orders.

Apartment Move Out Cleaning
You've probably got a million things on your mind about PCSing, so cleaning your apartment while you move yourself, any family and all your possessions may not exactly be a priority. However, leaving the apartment as clean as its move-in state (or better) is one of the best ways for a tenant to receive the full security deposit back when they move out.
Plan to have your furniture either completely or mostly out of the apartment before the last few days of your occupancy. That will make walls and floors easier to access and easier to clean. Same situation with your refrigerator — the less stuff in there the more you can really wipe down the surfaces. Think about the condition that the property was in when you first walked in the door, and try to restore it to that condition, if possible.
Expert Tip: If doing a move-out cleaning yourself, plan for about one day of cleaning per room, depending on the size of the rooms.
If you don't have time — or perhaps the motivation — to handle the cleaning yourself, look for services that will handle the hassle for you. National franchises such as Merry Maids, Molly Maid, The Maids, Maid Brigade and more may be available, but local cleaning services can be found on Google and Yelp too.
Especially in communities with a large military presence, cleaning companies will likely be familiar with your needs and the standards that landlords expect. Rates for cleaning services can vary by company and region, so be sure to get an estimate on how either the time or area of your apartment will be calculated for the cost.

What Can a Landlord Charge for When You Move Out?
Now that you're prepared to clean — or hire someone else to do it — it's important to know where to focus your efforts. "Normal" wear and tear to an apartment, which sometimes depends on the length of a stay in a property, usually isn't cause to subtract from a deposit for repairs. But actual damage to an apartment will definitely hurt a tenant trying to get back their full refund.
Typically, landlords will be looking at the state of the apartment upon moving out compared with the state when the renter moved in. Now is the time when you realize just how important (or regret not paying attention to) that dull walk-through to inspect the condition of the apartment upon arrival.
What Is Considered Normal Wear and Tear?
According to FindLaw, the following are generally considered to be normal wear and tear which cannot, according to security deposit laws, be deducted from a deposit:
Faded paint, wallpaper or curtains.
Carpet wear from normal use.
Carpet indents from furniture.
Some dust.
Broken appliances, if not from misuse.
Small pin or picture-hanger holes in walls.
Burned out light bulbs.
Battery replacement in smoke alarms.
What Is Considered Damage to a Rental Property?
Damage to an apartment, which the tenant will be liable for, is typically more than everyday "oopsies." These damages, for which money would likely be subtracted from a security deposit to pay to repair, could include:
Excessive wall holes.
Broken or missing windows, screens, blinds or curtains.
Broken doors and locks.
Holes, tears, burn marks, animal stains in carpet.
Excessive filth on or inside an oven or other kitchen appliances.
Clogged drains from misuse.
Broken appliances/fixtures in the kitchen or bathrooms due to misuse.
Excessive mildew, mold and dirt in a bathroom.
Paint applied by tenant.
Once cleaning is complete, the landlord or property manager will do a walk-through of the apartment and assess any concerns before the security deposit return. Another good way for a service member to maximize their security deposit return is to schedule and be present when this walk-through occurs. At this time, it may be possible to remedy any issues the landlord will seek to repair. While this action isn't always possible depending on when you need to leave, it's becoming a more accepted practice.
Looking for more guidance on how to clean your space for the most security deposit back? Better Homes & Gardens suggests a move-out cleaning checklist on which no speck is too small to scrub.
How Long Does a Landlord Have to Return a Deposit?
Laws about how long a landlord has to return your deposit are as numerous as the states themselves, ranging from 14 days in Alaska and Hawaii up to 60 days in Alabama and Arkansas. Look on legal websites such as LegalNature.com for guidance about landlord and tenant regulations. A good list of the laws for each state can be found on their website here.
What if you don't get your full deposit back? Depending on the amount of the security deposit and whatever amount that's withheld, service members may be wondering, "Can I sue my landlord?" We hope all parties can reach an agreement among themselves before needs lead to that. However, most states require landlords to itemize the exact amounts deducted for cleaning and/or repair. If a landlord doesn't provide this explanation when the remaining deposit is returned, or if the deductions seem excessive, legal action may be an option.

Conclusion
Whether you're a service member moving your household for the first or 14th time, there's always a lot to consider when leaving a leased property. But knowing the steps to follow — and the best practices at each stage — can make the whole process a bit easier for renters and landlords alike.
Because of the SCRA, tenant and landlord laws, and companies that cater specifically to your cleaning needs, moving out doesn't need to come with added burdens when a military member is moving on.
Expert Tip: Look for homes and apartments for rent or sale, and find BAH, PCS, TLA & ETS military housing information at AHRN.com.
Last Updated: March 24th, 2021
---
Have a tip for a smooth move-out process or a horror story about a security deposit? Share your comments with us!