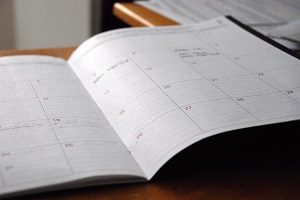 Get a jump start on a smooth PCS move with AHRN.com's PCS Budget. Planning ahead for move-related expenses will help keep you on track and reduce the financial stress of a military move.
Selling Your Home?
If you are a homeowner and plan on selling your current home, it is critical to start preparing as early as possible. Your budget will have to account for preparing your house to sell (or rent): small maintenance projects, updating appliances, and fixing the quirks in your home that you have been willing to live with.  If you decide to keep and rent your current home, you may want to consider allocating money for professional pictures or staging. If you utilize an agent to assist in selling your home, real estate agent costs and commission must be considered part of your PCS budget.
Prepare Your Vehicles
Military moves can take you across town or across the world. If your PCS requires a road trip, budget for a little vehicle maintenance. A road trip of more than a day or two warrants a system check and oil change to make sure your vehicles are in top shape. If you are moving somewhere with a substantially different climate (from South to North or to Alaska), do some research to determine if climate specific maintenance is required (i.e., winterizing your vehicle, tires, etc.), if so include this in the PCS budget and to-do list.
Move Out Prep
It's the little expenses that catch up to you during a move. Extra cleaning supplies, eating out once the kitchen is clean, and unexpected repairs can all chip away at the PCS budget. Do a thorough walk-through and make note of all needed repairs (nail holes in walls, carpet cleaning, etc.). Use this list to create an estimate of your move out expenses and adjust as you go.
On The Move
Perhaps the most expensive part of a PCS is the actual travel to your new duty station. Many of these travel costs are covered by relocation allowances you request in your Finance Brief. However, it's important to note that you will be expected to pay these expenses out of pocket and then submit paperwork to be reimbursed. You may need hotel stays at either end of your trip or during the drive, meals, fuel, etc.  Also, don't forget to budget some money for activities and entertainment during this time of transition.
After Your Arrival
Once you've settled into a home, it's time to stock up on basic supplies. The pantry, fridge and house hold items like toiletries and cleaning supplies can add up! Planning ahead for that expense can prevent the first few weeks at your new duty station from being more stressful than they need to be.
Research ahead of time to determine your options and expected expenses for school or daycare registration and associated expenses.
Make your budget
Ready for a smooth PCS? Download and print this free PCS Budget worksheet from AHRN.com to plan and track your move related expenses.