Home ownership may be one of the big components of the American Dream but, if you're on active duty, chances are you're renting. If you aren't ready to buy your dream house just yet, we get it – especially when you have to PCS across the country (or, sometimes, the world) every few years. So renting, rather than owning, is how most people currently serving pay for shelter. And if you're looking to rent for the very first time, you probably have a whole lot of questions about what to expect and what you need in order to sign your name on a lease and start moving boxes out of your car. One of those questions is (or at least it should be) "What does my credit score need to be?"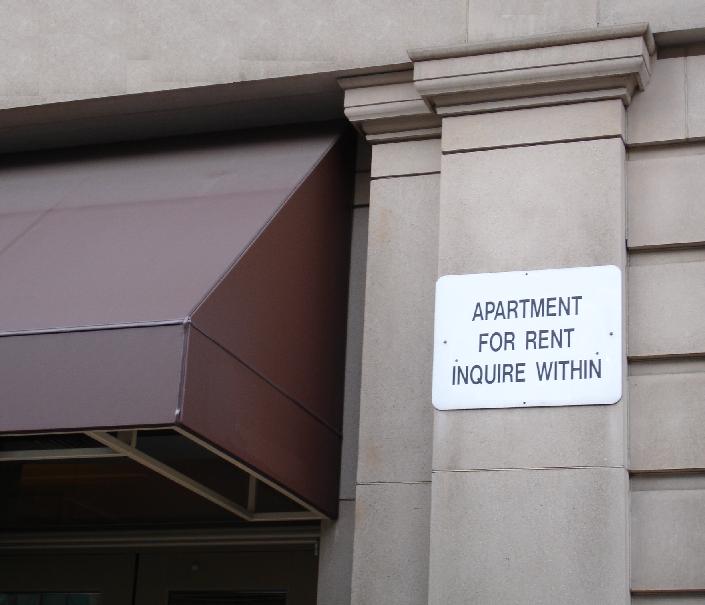 The answer can vary depending where you're looking to rent, but as a general rule you'll have no trouble if it's 650 or higher. Now, let's unpack that.
What is a credit score?
Simply put, this three-digit number (between 300 and 850) is a grade showing how high or low of a risk it would be for a person, company, bank, or other entity to loan money or rent something to you. The higher it is, the more statistically likely you are to pay back what you owe, so the better an investment you are for your potential lender or landlord. It's based on your financial history, including factors like debt, history of making payments, and even how often you've applied for loans. Scores are broadly categorized as excellent (over 750), good (700-749), fair (650-699), poor (620-649), and bad (lower than 620).
Raising your credit score
Going from "bad" to "excellent" is not, unfortunately, something that happens overnight. It takes time and effort to improve your score, but it is by no means impossible. Paying down your debts, your bills on time (from big things like car payments to little stuff like phone bills), and paying more than the monthly minimum on your credit card will increase your score over time. There's no real trick or gimmick to it, just stay on top of your finances and watch your number, slowly but surely, rise.
As a member of the military, there's a chance your credit score (even if it is on the lower side of desirable) might not matter as much to a potential landlord as a civilian renter's. Odds are, if you rent near a base, the landlord has rented to someone like you before. They know you have steady income (plus BAH), you're likely the trustworthy sort and, honestly, that you can't exactly skip town and disappear if you don't feel like paying your rent anymore. So don't get too discouraged if your score needs a little work. Check listings, make some calls, and you'll be moving into your dream apartment before you know it.
For a few years. Then on to the next one.