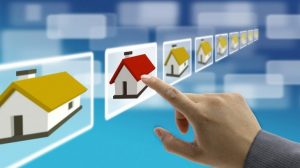 In the digital age, your online impressions can either help or hurt your business.  Many times first impressions are expressed online rather than in person.  Facebook, Google, and Yelp reviews are vital to expanding your clientele. With 92% of people reading reviews, maintaining positive reviews is critical to property managers and landlords wanting to maintain a good reputation.  Reviews are also a good source of feedback to find out where you may need to improve your services.
What are your tenants saying? What complaints do they have?
Happy residents are your number one recruiters for new tenants. People trust reviews, with surveys showing that 88% of individuals trust reviews just as much as a personal recommendation. Star ratings are highly visible throughout numerous websites and are a good way to collect feedback and show high tenant satisfaction.  Use these online reviews to your advantage.  Include positive customer reviews on your website or in marketing materials to help build your brand reputation.
Managing Online Reviews
Whether it's a good, bad, short or a long review always respond! A response shows future residents that you care and that you are also willing to address shortfalls.  Saying "Thank you" to a positive review let's people know you appreciate their support. As for negative reviews, remember you want to respond both publicly and directly to the individual when possible.  This is your chance to turn a potential negative into a positive.
Follow these simple rules of engagement when responding to online reviews.
Apologize and acknowledge the specific issue for the complaint
Thank them for the feedback
Provide assurance that you are addressing (or have already resolved) the issue and move the conversation offline if necessary
Keep it short and sweet
Whether you manage reviews yourself or hire a company to help, remember that reviews are out there and can impact your business.