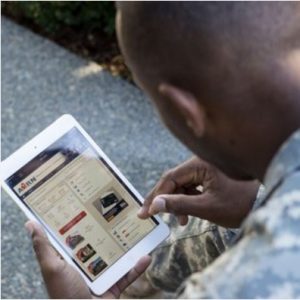 Military members searching for housing in AHRN often have numerous listings to select from.  Use the Listing Title field to emphasize a primary feature of your property.
The military member search process typically starts with selecting basic property features including bedroom and bathroom counts.  This initial search usually returns a large number of listings in the Search Summary view.  This view is your first opportunity to catch the attention of the military member by using the Listing Title to promote the primary feature of your property.
Below are example listings returned from a general search using only bedroom and bathroom count criteria.  Many of the listings repeat the listing street and/or address in the Listing Title field.  However, the listing highlighted in the red box is a good example of using the listing title to promote a unique feature of the property, a home theater.

Here are some examples of attention getting Listing Title content:
Newly Remodeled/Freshly Painted/New Carpeting
Fenced Yard
Quiet Neighborhood
Close to Schools
Move in Ready
Utilities Included
Proximity/Drive Time to Base/Gate
Remember, this search results page is your first opportunity to get the military members attention, don't miss the opportunity!