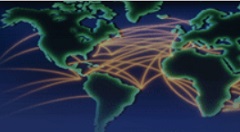 Good News!  If you travel for official government business (PCS or TDY), the travel cost allowances increased for 2019.
Per Diems
Per Diem allowances are published by the General Services Administration and are designed to help cover out-of-pocket costs during your PCS or TDY travel.  The Per Diem allowance is a daily amount and is separated into 3 expense categories; Meals, Lodging, and Incidental Expenses. The daily Lodging per diem rate in 2019 for standard locations is $94/day, increasing from $93 in 2018.  The 2019 Meals and Incidental Expense amounts remain unchanged from 2018.  There are also 325 non-standard locations with rates higher than the standard locations.
Note:  You must submit Lodging receipts and will be reimbursed up to the Lodging Per Diem rate.  You are responsible for any lodging cost exceeding the Per Diem rate.  Also, on the first and last days of travel the eligible allowance is 75% of the full per diem rate.
Click HERE to view all Per Diem rates.
Dislocation Allowance
The Dislocation Allowance (DLA) is intended to help cover moving expenses during a PCS, in addition to any other PCS related allowances you may receive.  On average, the DLA increased by 2.9% for 2019.  This allowance varies by paygrade and dependent status.
Click HERE to view the 2019 DLA rates.