Most members of the military community have probably heard a thing or two about VA Home Loans. In short, the program provides servicemembers, vets, and some spouses mortgages with zero-money-down loans backed by the Department of Veterans Affairs. If you qualify and want to buy a home, chances are you'll happily take advantage of such a loan. Based on your income, location, and other factors, the price of house you can afford will differ. The national average is somewhere in the neighborhood of half a million dollars. While the loan value may differ, the process of getting one is the same pretty much everywhere.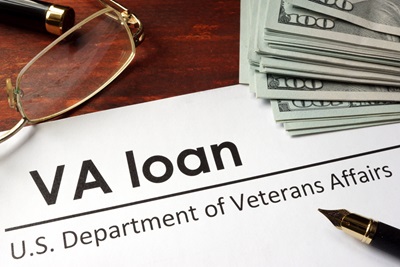 Step 1: Find a Lender
First and foremost, you have to pick a lender that participates in the program. Even among participating lenders, conditions and stipulations will vary so take your time and shop around. Make sure you pick a lender that can get you the house you want at the best possible price.
Step 2: Get Your COE
A Certificate of Eligibility (COE) is official, written proof that you qualify for a VA home loan. It's obtained through the VA and demonstrates to your potential lender that your access to the program is legitimate. Their official website features a handy guide to what you need to qualify and exactly how to get your COE.
Step 3: Sign a Purchase Agreement
If you reach this part of the loan application process, you've probably gotten pretty far in your real estate search. Perhaps you even narrowed down a few homes, or even the exact one, you want. To complete the application process you need to not only have your potential home picked out but a complete purchase agreement as well. When negotiating the purchase agreement with the seller, be sure it contains a VA Option (or "escape") Clause. That way, on the off chance your VA loan falls through, you aren't obligated to pay for the house anyway.
Step 4: Apply
With your eligibility confirmed and purchase agreement signed, it's time to finish your application and get your loan once and for all. Work with the lender you've chosen to get all the necessary paperwork in order to complete the process. Once the lender receives everything they need from you, they get your loan application appraised by the VA. If everything's in order and the appraisal comes back fine, the lender should approve your loan. Then you can move on to closing on your new home.
If any of this sounds overly complicated, don't worry. The whole point of having a VA approved lender in the first place is they know exactly how to get you through the process. And if this all sounds overly simple, then good news: that's the whole point of the program. Easy, handy loans to allow members of the military community a shot at buying their dream home.