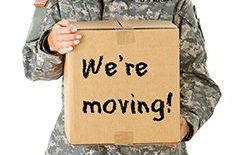 If you manage rentals you have tenant turnover.  The process of clearing outgoing tenants can be time consuming if move-out expectations are not clearly communicated.  This can also be stressful on your new tenants if not managed properly.  The frequency of move-out surprises for both you and the departing tenant can be reduced with proper planning and effective communication throughout the tenant lifecycle.
Effective Communication is Key
The common denominator for good landlord-tenant relationships is communication. Starting with the lease terms/rental agreement and extending through the final move-out process, clear and ongoing communication is the basis for positive landlord/tenant relations.
Your Lease Terms
The first critical point of communication is your lease terms.  Your lease should contain a clause clearly outlining the terms for providing move out notice. Whether it's 30, 60, or 90 days, the term should be clearly outlined in the lease agreement.  Remember when renting to the military you must abide by the Servicemember Civil Relief Act (SCRA), which provides certain protections for servicemembers.
In addition to the formal lease contract/agreement consider providing tenants with a simple, easy to read Q&A document emphasizing the main provisions of the lease agreement, such as treatment of deposits, move-out notification, move out process, lease renewal options, etc.  Be sure the Q&A document aligns with the lease contract language.
Set Clear Expectations for Conditions
It's important that tenants are aware of your expectations for maintaining the property during their stay and what you expect the property will look like upon move out.  The first opportunity to clearly communicate your expectations is upon move-in.  Make sure the tenant is aware of any maintenance items they are responsible for (ie., yard maintenance, snow removal, etc.).  Give the tenant a copy of your move-out inspection checklist so they know what you will be evaluating during the final move-out inspection.
Move Out Logistics
Managing the move-out often involves significant coordination between the landlord, exiting tenant, and most likely a new tenant.
Set a firm move out date, per the lease agreement terms. Once this date is set, your transition timeline can be established.  When the tenant provides notice, it's a good time to remind them to review the move-out inspection checklist.  Reviewing the checklist early in the process gives the tenant sufficient time to address items on the list.
Be sure to allow sufficient time between the current tenant move out date and the occupancy date for the new tenant. Typically, there are maintenance items that need to be addressed prior to the new tenant move in, plan enough time for completing these known maintenance items.