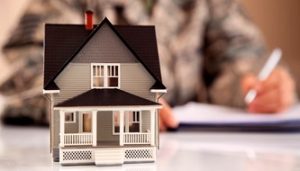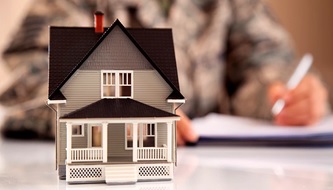 Here are 3 considerations to help you decide!
When Military Members get PCS orders, one of the many questions that comes to mind is their living situation. Should I buy a home or rent a home? We've put together a few things to consider before making this big decision.
How Often Do You Move?
Typically, active duty military members relocate every 3 years. Relocating every 3 years could be a financial burden to purchase a home, depending upon the local real estate market.  Contact a local real estate professional for information on current market conditions and trends.  It's also helpful to do your own research regarding housing availability, prices, and real estate market performance.
Evaluate Your Financial Situation
Careful evaluation of your finances is critical. You don't want to choose an option that you can't afford. As previously mentioned, working with a local real estate professional can help determine the affordability of the local housing inventory.  Every market is different and careful evaluation of rent vs. mortgage costs is critical to making the best decision for you.  When purchasing a home, military members can apply for a VA loan, which has a $0 down payment mortgage option. However, with renting, there is more flexibility and typically fewer bills to pay. The monthly BAH allowance can be applied to either rent or a mortgage payment, it's your choice.
What Suites Your Lifestyle Best?
After evaluating the many financial considerations, it all comes down to what type of living situation works best for you. You may prefer the feeling of having an asset and ownership of a home or prefer less maintenance and the flexibility of renting. Ask yourself where your priority lies with your living situation. Owning a home can make one feel pride and independence but is also a longer-term commitment.  Long-term career planning factors are also important to consider.  Are you planning to return to the community for retirement or is this just a temporary stop on your journey? If you are planning on returning, purchasing a home may have benefits, if this is just a short-term relocation it may be best to rent.
Purchasing and renting both have their pros and cons. After considering the key points mentioned above, you and your family should weigh the pros and cons to determine the best choice in your situation.