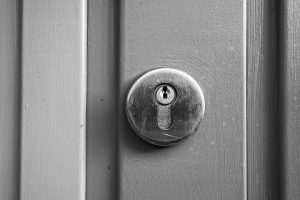 As a property manager/landlord, the safety of your tenants is of the utmost importance.  You must have a regular schedule for inspecting safety and security related items.  Beyond simply having a regular schedule, keep a maintenance log to record the date the inspection was completed and any maintenance issues discovered and resolved.  Below are common items that should be included on your Safety and Security Maintenance Checklist.
Smoke and Carbon Monoxide Detectors
Be sure there are smoke and carbon monoxide detectors installed per your state/local laws regarding the number and placement of smoke and carbon monoxide detectors.  Conduct regularly scheduled inspection and maintenance to ensure they are in working condition.  It's recommended that you change batteries twice a year.  If your unit has hard-wired detectors, be sure to test they are in proper working order and replace any backup batteries on a regular schedule.  Maintain a maintenance record of inspection dates and when the batteries were last replaced.
Lighting
Check lighting in all of the common areas, interior and exterior.  Stairways, hallways, basements, garages, porch/yard lighting can all be potentially dangerous without proper lighting.  Check that the switches, lights, and fixtures are all in proper working condition.
Working Locks
Check the locks on all exterior and entrance doors.  Be sure both the doors and the locks are functioning properly.  Maintain a regular schedule for replacing/changing the locks to ensure that only the current tenant has access.  Have all keys stamped with "Do Not Duplicate" so extra keys are not floating around.  Install deadbolt locks for extra security.
Clear Exits/Fire Escapes
Be sure there are two clear exit paths from the unit in the case of an emergency.  Exit paths should be clear of clutter and meet any requirements for signage.  Check to ensure all exit doors are working properly.  Instruct tenants that the exit path cannot be used for storage and must be kept clear.  Check these exit paths when you conduct your regularly scheduled maintenance/safety inspections.
Stair Handrails
Check all interior and exterior handrails to ensure they are properly secured.  Unstable handrails are a safety hazard and an accident waiting to happen.
Heating Units
Have the heating units serviced every year by a professional.  This not only ensures the unit is operating efficiently, but also ensures the unit is not releasing dangerous carbon monoxide.
Conducting routine checks on these items is key to making sure that your property is safe and secure for your tenants.