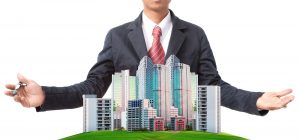 Managing a property presents many challenges and can be difficult at times if you aren't prepared. Managing the day to day operations of both customer service and property maintenance of one property or multiple buildings can seem overwhelming. Here are several responsibilities and tips to help you focus and stay on top of your game.
Managing the Rent
One of the main and important responsibilities is the revenue of the property: the rent. As the property manager, you should be able to understand the local market to set the correct rent amount and make any necessary adjustments. To ensure optimal cash flow it's important to have a good grasp on the rent collection process.
Tenant Responsibilities
Occupancy rates and filling vacant units are critical to optimizing revenue.  Maintaining a high occupancy rate is key to maximizing revenues and profit.  Managing turnover and filling vacant units is a big part of managing properties.  Filling vacant units can take time, depending on market conditions. The property manager should know the most effective places to advertise available rentals to find the best tenants. Proper screening of potential tenants can pay huge dividends by ensuring tenants can pay their rent.
Maintenance and repair requests that should be addressed in a timely manner. Timely response to these requests increases tenant satisfaction and can help to maintain current tenants.
Know the Laws
Lawsuits are dreaded by everyone.  Be sure you are up to date with all Federal, State, and local laws. Having an in-depth knowledge of state and federal laws will not only avoid lawsuits but promote good business. A good property manager will arm themselves with the knowledge of the latest laws to ensure that the properly owners are not vulnerable to a potential law suit.
Managing the Team
Supervising and managing your property is one of the biggest responsibilities. Managing a property consists of a team to ensure operations are running smoothly. As a manager, you are responsible for supervising your team to ensure they are doing their job. This includes the maintenance team and other employees that contribute to daily operations.
Managing the Budget
The manager is responsible for managing the expense budget and making smart choices regarding expenditures. It's good practice to maintain thorough records including inspections, leases, maintenance requests, rent collection and insurance costs. This will save you time if someone asks for documentation of how and where the budget has been used and budgeting for the next year.
These are the main responsibilities of a property manager, but every property has its own unique needs and may require you to perform other duties.  Focusing on the basics will help make your property run smoothly.