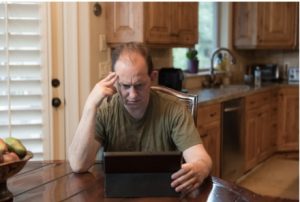 So you have decided to keep this property as a long term investment or maybe you plan to move back in a few years or make some extra money by renting out your home. There are a few things you need to consider.
Number #1
Are you familiar with the Landlord/Tenant laws that can affect what you can and cannot do within the rental relationship? How about local health codes and/or city or county licensing requirements for rental properties? Do you have to have carbon monoxide detectors or how many smoke detectors are required, and do they need to be certified? When is rent due and what is the legal late fee? And then there is the question of security deposits: whose money is it and when does it need to be returned? How do you make a claim to be reimbursed for expenses incurred by the tenant?
Number #2
As you can see there is quite a bit to know about being a landlord and many ways to put your investment property and yourself at risk by not following guidelines, rules, ordinances and laws pertaining to rental properties. Before renting out your home, make sure you familiarize yourself with these items and talk with your insurance provider to make sure you have an investment property or landlord policy as a homeowner's policy will not cover loss, damage or injury once you are no longer the primary resident in the home. You will need to plan spending several hours to familiarize yourself with the various legal and insurance considerations before renting out your home.
Number #3
Next you will need to have a way that the prospective renters can apply to rent your property. Leases can be purchased online or at an office supply store for low prices ($30-$40). However, many times these leases are not compliant to your local laws, and expose you as a Landlord to undue risk and liability. Use caution to ensure that you are not inadvertently violating renter's rights by asking questions that may be unlawful as a landlord to ask. It is a good idea to have your lease reviewed by legal counsel to ensure the lease protects your rights as well as is compliant with your state's laws. You will need to plan spending a few hours finding, reviewing, and editing a lease, as well as $100 to $300 for an attorney to review your lease to ensure that it complies with regulations.
Property Preparation Cost
Now that you have gone through the exercise of understanding your state and local laws, insurance, and legal documents with regard to renting your home, it is time to get it ready to rent to some new residents. This process is commonly called "make ready", and includes many things most "do it yourself" new landlords do not think of.
Number #1
Start with the interior. Do you have the proper number of smoke and carbon monoxide detectors in the proper place for your home to be up to your local code? Have your furnace and air conditioner been serviced in the last 12 months? Have all filters been changed? What about batteries in those detectors and garage door openers? Have you registered your home as a rental through the local city or county if applicable?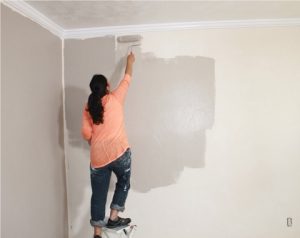 Number #2
Once you have answered these questions it is time to get to work on the rest of the "make ready" process. First take a good look around. Do the walls need touch up or a full painting? Look at the caulking around tubs, sinks, toilets and window seals, and don't forget to check the weather stripping. If you have a fireplace and the chimney has not been cleaned in the last year, now is a good time to do so. Don't forget to have those fire causing dryer vents cleaned out. Also, if you notice or have had an issue with pests in the past, a pest control service may be in order.
Number #3
Now that this is complete, check every appliance for proper function. Turn on all burners to ensure they work, check the oven element, check the refrigerator and freezer, dishwasher, and all faucets. Repair any leaks and malfunctions as these items will need to be operable and in good repair after you rent your home. Remember, all appliances and "personal property" such as washers and dryers, lawnmowers, etc., will have the same rule. Make an informed decision and make sure before leaving anything in the home, that you plan to keep it in good repair for the length of your new resident's tenancy. Items such as washers and dryers, lawnmowers can be costly to repair and even harder to determine fault of damage, save yourself the expense by removing them.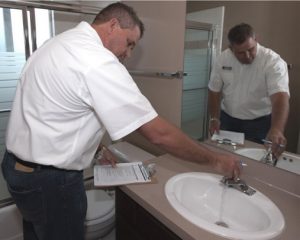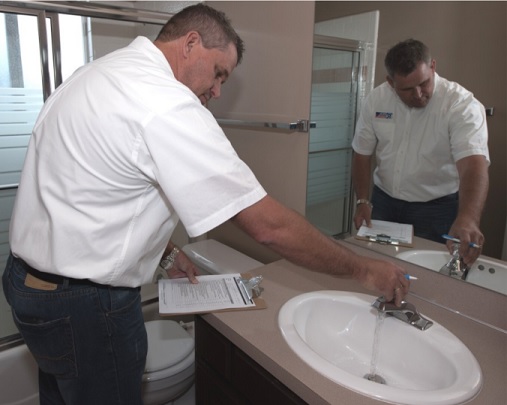 Number #4
Next, replace any burnt out light bulbs and have the home professionally cleaned. Once these items are complete, have a professional carpet cleaning service finish up the interior. This will go a long way in having your new renters treat the home with respect and want to keep it clean as well, saving you time and money in the long run.
Number #5
So you may be thinking to yourself, whew… glad I am done…right? Not quite. Do not neglect the exterior of the home in this process. Make sure the gutters are cleaned out, the lawn has been mowed and edged, and the weeds and any debris have been cleared out. If you have shrubbery or trees that need attention, a good landscape service can tidy up the exterior for you. Make sure to maintain the exterior while you are marketing the property for rent, there is nothing worse than a prospective tenant pulling up to see the property with knee high grass.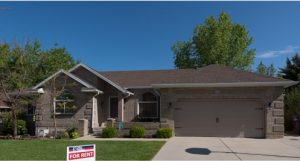 Completing this process yourself can take anywhere from 6-20 hours depending on the condition of your house. Using professional services will take less time, but require a cost. Also, you need to be careful to check references and ensure the vendors can complete the job in your time frame. Whichever way you choose to go, making sure that your home is truly "rent ready" will save you time, money, and headaches in the future. Professional management can help lift the burden of time, legal mumbo jumbo, and coordinating make ready repairs with qualified vendors. Visit www.rpmhamptonroads.com for a "Free" download of The Ultimate Guide for Hiring a Property Manager and ask about Hampton Roads only "Free" management fee program.