On May 3rd, 1783, Sergeants William Brown and Elijah Churchill of the Continental Army each received a piece of purple cloth in the shape of a heart with the word MERIT sewn on it. On June 10th, Sergeant Daniel Bissell received one as well. The awards were called Badges of Military Merit.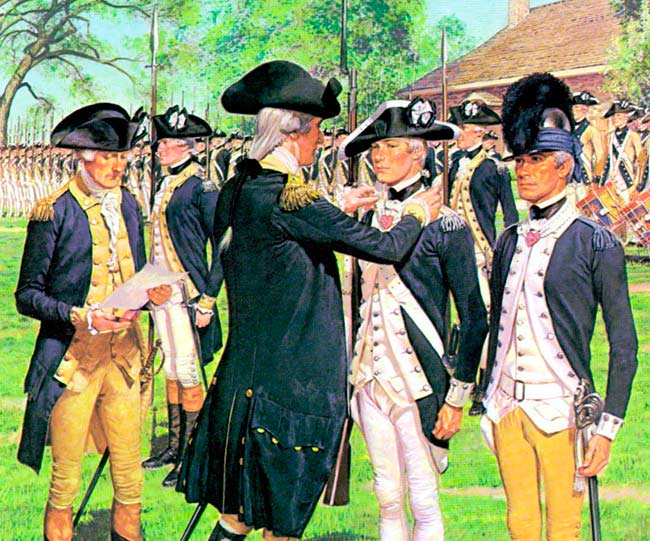 Initially announced by General George Washington on August 7th, 1782, the Badge of Military Merit was the first award of the United States Armed Forces; given in recognition of battlefield heroism or notable outstanding service. While most militaries of the time only presented awards to commanders, eligibility for the badge applied to officers and enlisted alike. Brown, Churchill, and Bissell are the only known recipients. While never official abolished, none of these badges were awarded after the end of the Revolutionary War.
On February 22nd (Washington's birthday), 1932 General Douglas MacArthur received the very first of the newly created medal designated as the successor to the Badge of Military Merit: the Purple Heart. The military initially awarded them to recognize meritorious service as well as personnel killed or wounded in action (replacing the Wound Chevron previously sewn on uniform's right cuff), retroactive back to the Civil War (MacArthur earned his for WWI). Elizabeth Will, a heraldry specialist working for the Army, designed the medal to honor the original badge and Washington's role in creating it. Hence, it features purple heart bearing a profile of his bust and topped by his family crest.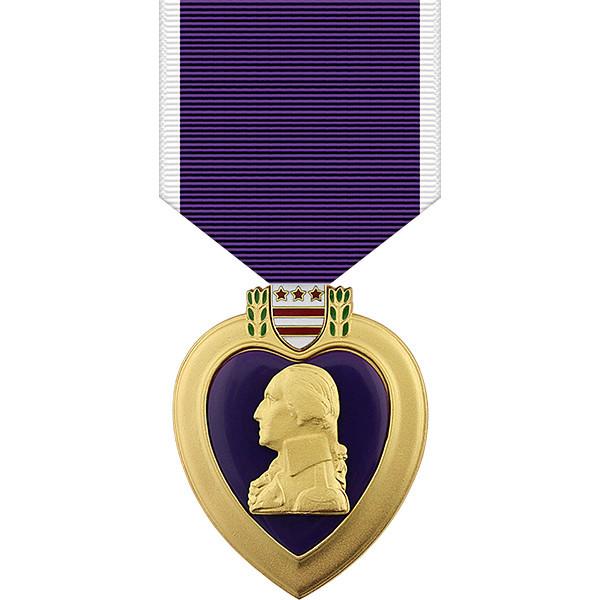 On September 4th, 1942, the military designated Purple Heart solely as an award honoring those killed or wounded in action. Cordelia E. Cook became the first woman to receive the Purple Heart, as well as the Bronze Star Medal, while serving on the Italian Front in 1944. As the military prepared for the planned invasion of Japan near the end of WWII, they manufactured so many of the medals that they still haven't run out.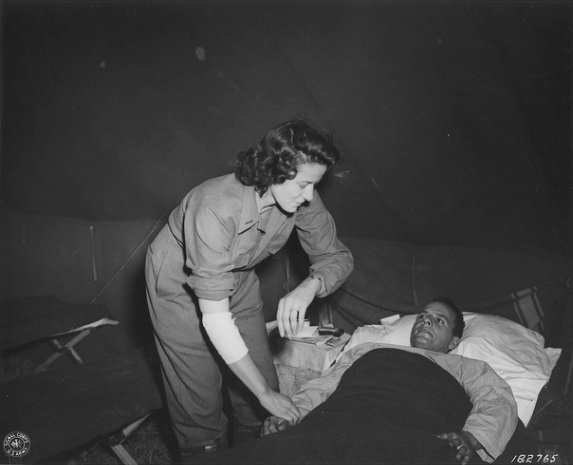 Since its creation, nearly two million (estimated) men, women, and even some animals (including at least one horse) received Purple Hearts in the service of the United States. Plenty of of them garnered more than one, with the current record being a three-way tie for ten between Charles D. Barger (WWI), William G. White (WWII, Korea), and Curry T. Haynes (Vietnam). In honor of the Badge of Military Merit from which it descends, America observes National Purple Heart Day on August 7th. As such, we ask that you take a moment to reflect on the great sacrifice of those so decorated. And, if you happen to know anyone with a Purple Heart, maybe offer them a handshake, a hug, or (if they feel so inclined) a stiff drink. They've certainly earned it.