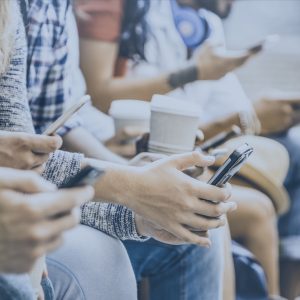 For real estate professionals in a military community, an effective strategy for marketing real estate to the millennial demographic that makes up the active duty population requires a distinct shift!
The average age of service members ranges from 25 for the Marines to 30 for the Air Force. For real estate professionals in a military community, this means a significant percentage of your home buying and renting clients are firmly in the Millennial generation.
Why is this important?
We know that millennials shop and spend money differently than other generations – their priorities are differently. So, how do you adjust your marketing strategy to better appeal to the population you are serving? We have the details you need to know!
Giving Back
A new poll demonstrated that nearly 2/3rds of people 18-34 consciously look to spend their money with brands that give back to causes that are important to them. Too many companies look to charity efforts as a ways to counter negative publicity. Instead, consider giving back to your community as  part of your overall marketing strategy to build brand awareness and feed word of mouth referrals. The military community offers any number of opportunities to plug in – teach home buying classes, join community organizations and look for opportunities to help raise money for local causes.
Payment Method Matters
62% of millennials have never written a physical check, instead relying on online bill pay and similar methods. The ability to pay their rent/fees the same way they pay other bills can be a powerful feature for attracting new tenants! It also benefits you to make it easier to receive payments on time.
Safety is a Priority
76% of millennials cited a safe neighborhood as a deciding factor when choosing a place to live. For military families, where separation is a normal part of life, this desire is even stronger. Are you actively tapping this need in your marketing?
Recommending your property owners offer features like motion activated spotlights, discounts for tenants who pay for home monitoring/alarm systems, or providing recommendations for safety features is one way to make your properties stand out to a security conscious crowd.
Reviews Count
Word of mouth in the military community means more than asking a friend – millennials rely heavily on online reviews to make decisions about a purchase or company. They are also leaving reviews. As a professional serving the military community, it is worth investing some of your marketing strategy into encouraging positive reviews from your satisfied tenants and leveraging those reviews in your new tenant marketing!
Communication Styles
Building those good reviews depends on good communication – tenants feel heard and valued. But how are you communicating? The average millennial texts more than 20 times a day, preferring that method of communication to making phone calls. Being available and responsive to text messages is a strong selling point for appealing to the military communities' younger demographic.
Dining In (with their Pets)
We all know that a great kitchen can make a home significantly more marketable. For millennials, who tend to prefer eating in unlike Gen X and Baby Boomers, a user friendly kitchen is even more important. 76% are staying home and enjoying time with their pets – a compelling reason for having a reasonable pet policy. Otherwise, your marketing is limited to the remaining 1/4th of home searches who don't have pets!
It is tempting to slap some camouflage or a flag on your existing marketing and expect it to resonate with the military community. But, to be effective, it is vital that you also recognize and appeal to the specific demographic that makes up that population!
What is the average age of your tenants?