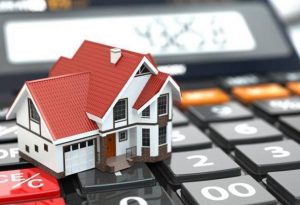 One of the main goals for anyone owning or managing an investment property is maintaining profitability. The best way to ensure a profitable investment is to analyze the ongoing operating expenses, including property taxes, HOA fees, property management fees, insurance, maintenance, and miscellaneous expenses.
Before you start analyzing the operating expenses, take some time to understand what it means to have a good investment. The typical operating expense ranges between 35 to 80 percent of the gross operating income. Example:  Let's say rent is $1,500 a month and expenses are $700 a month. Your operating expense percentage is $700/$1500 = 46.67%. If your operating percentage falls outside the typical range, you should analyze the expenses to determine what is driving the percentage.  Larger properties and those with more amenities tend to have a higher expense percentage.
Keep in mind that you should never underestimate your expenses!
Maintenance and Repairs
Maintenance and repair expenses are typically the most difficult to estimate especially since many repairs are unexpected and it's usually more than what you anticipate. The general rule is to plan for 1% of property value per year. However, there are several factors that can impact this general rule, including the condition of the building and grounds, age, size, type of property and any big capital repairs or replacements that may be needed.
Insurance
It's always good to make sure that your insurance coverage is sufficient. For the most accurate estimate on insurance coverage, be sure to speak with your insurance agent to ensure you are getting all the coverage you need. Your policy should always include some kind of coverage for damage caused by natural disasters.
Taxes and Fees
Having a property means you have to pay property taxes and possibly additional fees such as homeowners association (HOA) and property management fees. Stay up to date with the market to ensure your taxes and fees are inline with market averages. Sometimes, it gets too much to manage everything, so property owners seek professional assistance to manage the property.  A professional property manager typically costs 6-8% of the rent, sometimes more.
Utility Expenses
Then there are the utility bills that is a must to keep the property running. A smart choice to increase your operating expense percentage would be to let the tenants pay for their own water, gas and electricity bills because people are generally more conservative when having to pay for their own bills.
Miscellaneous Expenses
Miscellaneous expenses should represent the smallest expense category.  Examples include, pest control, cleaning supplies, equipment maintenance, etc.  While it's important to analyze all your costs, these expenses are typically small amounts and are required to maintain your property.
Managing expenses doesn't have to be difficult, especially if you have a solid idea of what they are before they occur.  Of course, there are always unforeseen events that happen, but you can prepare for those as well with a contingency budget that you can rollover from year to year if you don't use it.  Keeping track of expenses will help keep you on track to running a profitable property!