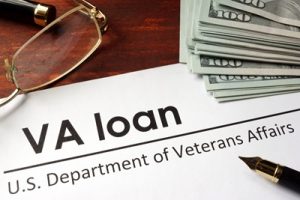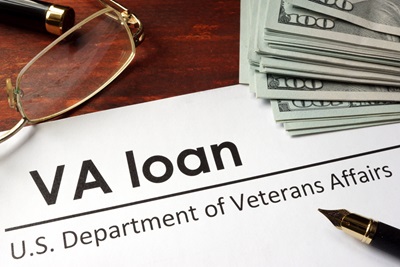 Veterans Affairs loans make it easier for veterans to acquire financing for buying a home. VA loans are a great deal, but many are concerned that their poor credit can get in the way of owning a home. Bad credit certainly doesn't make the process easier, but it doesn't make it impossible either.
Know Your Credit Score! Before you apply for a loan pull your credit report to find out your credit score.
Credit Ranges
The FICO Credit score, ranging from 300 to 850, is used by VA mortgage lenders. Scores fall into categories such as, Subprime, Fair, Good and Excellent.
Excellent Credit can be any score above 720.
Good Credit is usually low 700s
Fair Credit is generally mid to upper 600s
Subprime Credit would then be those below 620.
When you receive your credit report you should review it thoroughly, so you know what is impacting your score. If anything is inaccurate you should get it corrected prior to applying for a VA loan.
Bad Credit VA Home Loans
The Department of VA does not have a minimum credit score required to get a mortgage and will accept low credit scores. If the lender is willing willing to fund the loan then the VA Department will back the loan. The minimum credit score for VA loans will depend on the mortgage company.
Can I get a VA Home Loan with a Low Credit Score?
Well, this answer varies depending on the lender you are dealing with. The VA does not have a specific credit score requirement in order to qualify. However, the lender/mortgage companies do, and they usually require a minimum score of 620. This means veterans with "fair credit" may still be able to get a loan. Again, this number may vary depending on the lender you are working with; some lenders might still be willing to process your loan if your score is below that threshold.
Your Credit is Not the bottom line
The good news is getting your VA loan does not solely depend on your score. There are various considerations that can change your eligibility, like:
the amount of debt you have
how often you have made late payments
length of time at your current employer
For example, if your score is lower than the minimum but you have no collections or late payments, you can be viewed differently than a person who has a 630 score and consistently pays late.
The bottom-line is, don't assume that you won't qualify for a VA loan if you don't have stellar credit. Be prepared by knowing your credit score and talk to different loan/mortgage companies to see what they require. A little research will help you get the loan you need.
Learn more about VA Home Loans
Get VA Home Loan through AHRN.com
Clearing up misconceptions about VA Home Loans
5 Benefits to Know About VA Loans
Should I Refinance My Home?