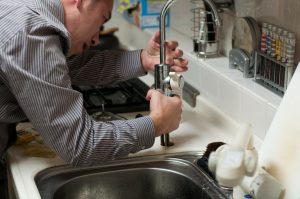 Exceptional customer service is crucial to running any business, especially for property managers and landlords.
24/7 Customer Service Accessibility
Being available 24/7 to accommodate tenants is vital to a strong client base.  Have a process in place to address emergency situations that may arise anytime day or night.  When businesses have round the clock access to support, residents will feel secure and satisfied that issues will be addressed.  Potential tenants will also feel like they are making the right choice based upon your customer service.
Provide Timely Responses and Resolutions to Tenant Inquires
It's important to offer quick answers and resolve concern's voiced by tenants. Be sure to give efficient and effective resolutions to problems while remaining professional.  Set a standard response time for tenant issues and be sure tenants are aware of this time frame as to manage expectations.  Your efforts should be proactive and focused on resolving the issue to the resident's expectations.
Extend Customer Support to Your Maintenance Team
Your maintenance team represents your property and is often in direct contact with your tenants.  Extend your customer service training to your maintenance team to ensure the tenant has a positive experience.  A positive interaction while addressing can often turn a negative situation into a positive experience for the tenant.  Make sure your maintenance team is property trained in customer interaction and able to give meaningful answers, avoiding making promises they are unable to keep.
Be the Voice of Reason
Never lose your composure with tenants, especially when conflicts surface. Sometimes tenants will get upset over situations that are beyond your control. Staying professional and calm while addressing their concern will likely to leave your tenants with a positive impression of your service, even if the outcome is not what they expected.
Create a "Frequently Asked Questions" resource
If you realize you receive the same questions over and over about common problems, it would be a good idea to create a "Frequently Asked Questions" resource. This is a quick and easy way for current tenants to get immediate and consistent answers and save you and your staff time addressing common questions.
Offering great customer support is the groundwork for both obtaining new tenants and retaining existing tenants.  By following these few tips, you can ensure your property has a positive reputation as well as an effective way to stay ahead of the competition.