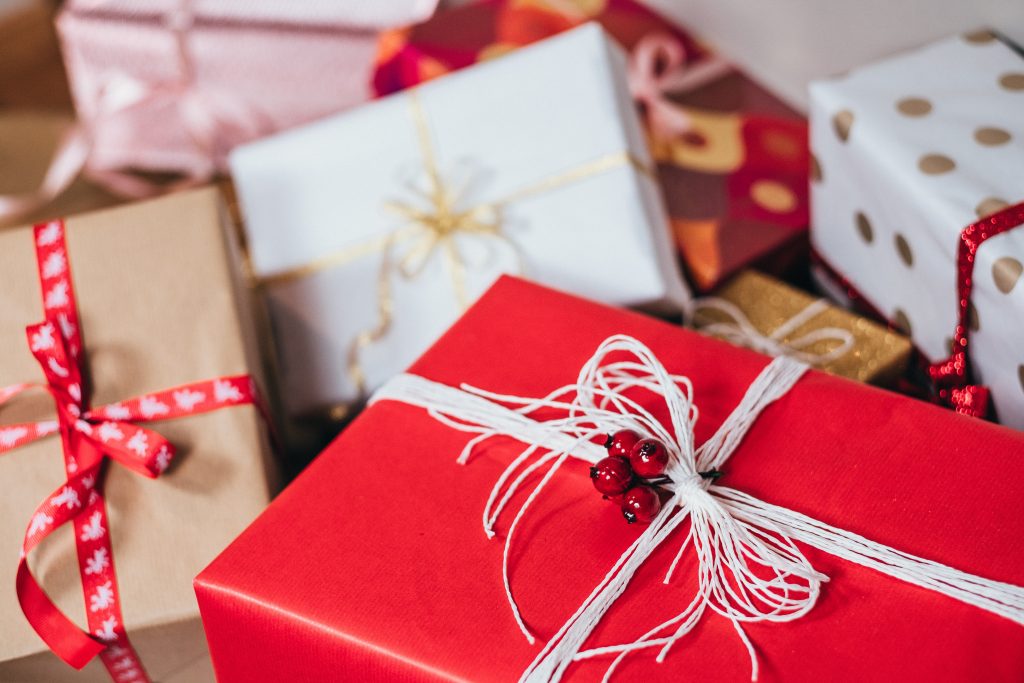 As the double-digit days of December roll by and we draw ever closer to the ones starting with "2," people all over the world engage in one of the most important holidays traditions: panicked last minute shopping. Whether its someone you left off your list by accident, someone you didn't expect to be around for the holidays, or you need an extra stocking stuffer or two for somebody you already shopped for, chances are there's at least one person who still needs a gift. No shame in it, we all have that last minute purchase that gets wrapped right at the buzzer.
If said person on your list happens to be a service member and you're feeling stumped on what to get them, not to worry. Here are 5 guaranteed-to-please gift ideas that any member of any branch of the military will be delighted to receive.
Noise Cancelling Headphones
From the field to the barracks to the operational theater, one thing all service members can always do with is a little more quiet and privacy. And while there's nothing much to be done about the latter, the former can be found between the ear pieces of a quality pair of noise cancelling headphones. And you'd be amazed at how much a little bit of quiet time does to make you feel like you have something close to privacy, even when jammed in a tent, aircraft, vessel, or vehicle. Take it from us, the ability to pipe some beloved music right into your ears without outside audio interruption does wonders.
Portable Outdoor Speaker
You may be thinking this is almost the exact opposite of the above suggestion. And you're right. But trust us, this is a great piece of gear for a service member wherever they are. Because yeah, it's great to throw on the noise-cancellers and retreat inside your own mind/music for a bit. But jamming with your buddies is also a great way to pass time and ease any field exercise or forward deployment. A small, sporty speaker that can take a mild beating and still keep blasting tunes is a great way to inject a little fun into downtime away from the comforts of home. And getting a service member in your life one of these will definitely make them popular next time his or her unit is in the middle of nowhere and bored.
Durable Watch
A high-end watch is one of those gifts that, even if the recipient isn't one of those super hardcore watch aficionados, is always a hit. But when you're shopping for someone in the military and looking at watches, keep in mind that fancy is great, but durability is what really counts. A timepiece that can take a beating, a soaking, a freezing, an overheating, and keep on ticking is a treasure part of any service member's kit. And one that looks good while doing all that is extra icing on the cake.
High-Quality Socks
Even as an adult, nobody really wants socks for the holidays. They were the worst things we got as kids and they still are even when we grow up. But while socks will never excite anyone, service members learn better than anybody how to appreciate good ones. Long hikes, days on end in heavy duty boots, and weather extremes of all kinds put quite a strain on feet and footwear. A large supply of high-end socks is essential to the wardrobe of any happy Soldier, Sailor, Airman, Marine, or Coastie. They may not let out a squeal of glee when they tear off the wrapping paper. But the next time they're standing watching in freezing rain or tramping up a rocky slope with dry, happy feet, they'll feel pretty grateful.
Did you click the link? Okay, then you understand. Admit it, you'll buy two just so you can keep one. It's okay, we probably will too.
Hopefully at least one of these ideas strikes you as a good buy for the service member(s) still on your shopping list. And if you can't decide, we promise you that they'll appreciate whatever you get them. It really is the thought that counts, particularly if you're sending a gift to somebody deployed or stationed overseas. A gift from home, whether for a holiday or just because, is one of the best and most touching reminders of the people who care about you back home. So go ahead, pick something and buy it. If you have any money left in your holiday budget after buying as many of those mortars as possible, that is.