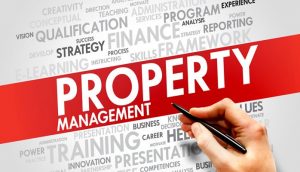 The relationship between property managers and tenants can, at times, have its challenges. Following these 5 cardinal principles will help you to avoid misunderstandings and resolve any issues that may arise.
1. Know Your Tenants
Finding good tenants can be a long process but it doesn't have to be difficult. A thorough screening prior to offering a lease will ensure tenants are qualified to rent your property.  To be certain that potential tenants are qualified, your screening should include a credit check, references from past landlords, and an in-person interview with the potential tenant. Having checked all these will help to ensure you are selecting the best tenant for your property.
2. Stick to the Lease
If it's not in writing, it doesn't count! Verbal agreements can only go so far and are difficult to refer back if there is any misunderstanding. Having a comprehensive written lease is critical to communicating lease terms and the responsibilities of each party.  If something were to happen during the rental term, having a written lease is key to resolving any misunderstandings.  Be sure your lease complies with all Federal, State, and local laws. The lease must include the tenant's rights and the agreed upon rent payment along with the payment schedule. Having a late fee written in the contract is recommended. However, every state has different rules so be sure to do some research on the laws in your area.
3. Respond to Repair Requests in a Timely Manner
In every business situation, customer satisfaction is important and to achieve this is to build quality trust between both the landlord and tenant. Happy tenants will be more likely to renew their lease and it is cheaper to retain tenants than to look for a new ones. Repair requests are to be expected and responding in a timely and professional manner will not only increase the satisfaction of your tenants but will keep the property in good shape.  Routine proper maintenance and regular inspections of the property can help to reduce the number of emergency repair requests, which are inconvenient for both you and your tenant.
4. Understand the Use of "Notices"
In worst case scenarios, even the screening of a tenant can be misleading. As a landlord, you will have your fair share of bad tenants and may need to evict them for good reason. Grounds for eviction and the process should be outlined within the lease. Tenants should be given fair warning prior to having their lease terminated.
Apart from eviction notices, there can be notices regarding change of management/ownership or repairs/renovations that will affect all the tenants. Notices for such scenarios should be given early to allow the tenants plenty of time to plan ahead.
5. Security Deposit: Is it absolutely necessary?
Most landlords require a security deposit as an insurance method for the possible damages to the rented property. The choice to withhold security deposits is a tricky decision but be sure that it's a reasonable one. You will need to determine there are actual damages to the property outside of normal wear and tear.  Discuss the damages with the tenants and provide them the opportunity to explain.  Once you and the tenant have reached a settlement agreement be sure finalize it in writing. To prevent any misunderstanding and potential lawsuits include the statement "Settlement in full, without resource" on the agreement.
Following these guidelines will help you find good tenants and keep them happy, while also protecting your property.