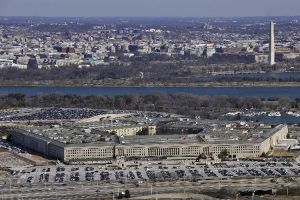 The 2018 Defense Budget was signed into law by President Trump on 12/12. The total requested budget of $700 billion is $52 billion over the defense spending caps set by the Budget Control act of 2011.  The budget increases the total number of active duty servicemembers by 20,300.
Here are some budget highlights related to the Basic Allowance for Housing (BAH):
Total BAH Budget: $20,890,079,000, increasing 2.9% from 2017
Represents 14.31% of the total Military Personnel Cost budget of $146 billion
Intended to cover 96% of military members housing costs, decreasing 1% from 97% in 2017
Dual military couples will continue to receive both BAH with dependent allowances.
PCS Moves: Some families will be allowed to move before/after the servicemember because of school, job, etc.
Since the requested budget is over the sequester budget cap, the next step in the 2018 budget process is for Congress to resolve the defense sequester by passing a clean appropriations bill.  The current two-week stopgap spending bill expires on December 22, 2017.